| | |
| --- | --- |
| | CHESTNUT FESTIVAL 2019 |

Chestnut festival 2019
Pierle di Cortona - Arezzo (AR)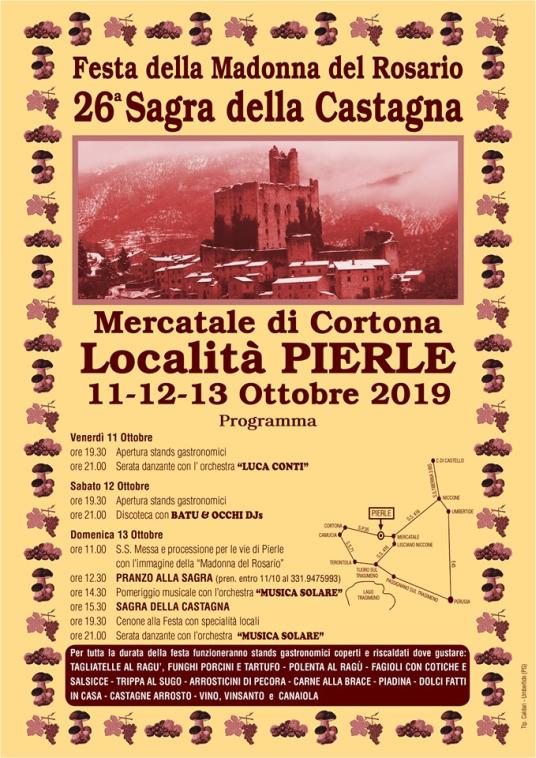 Also this year the mid-October appointment with the Feast of the Madonna del Rosario and Chestnut Festival is renewed in Pierle di Mercatale di Cortona. On this occasion, religious functions and recreational activities will take place as reported in the event poster on the side.
Please note that for information and subscriptions to the event, the Facebook page is available at the following Link Facebook page of the event .
Unfortunately during the event the fortress will not be open to the public due to the prolongation of the restoration works that began last year. For those who come to visit Pierle, however, there is the big news that arrived just in these days: the Rocca tower is now free from the scaffolding that had kept it harnessed for almost 9 years. These are the first evident results of the castle's safety measures.
We hope that for next year everything will be settled and that the Rocca di Pierle can be visited again for this and other active events in the valley.
We hope to have you in these days here in Pierle.